You might have already heard a lot of buzz about the hair dryer brush. With many videos going around the internet, where influencers kept on showing how to use it or how amazing your hair will look like, who doesn't want to own one?
It is amazing how technology evolves as it makes things easier for us. A while back, you need to go to a salon to make sure that you get beautiful hair and spend hundreds of dollars just to achieve it. Every day, you need to hurry to style or dry your hair because you are getting late for an appointment or going to work.
But because of the hair dryer brush, drying your hair while styling it becomes quick and easy. The best part of having one is that you also save a lot of money.
So, if you are just new here or just heard about the hair dryer brush, here's what you may want to know about it.
What are hair dryer brushes?
Hair dryer brush or hot hairbrush to others are new hair tools that are a dryer and brush all in one. Most of these hair dryer brushes are round, corded, and blows heat from the inside out to dry your hair. These brushes allow you to brush, twirl and style your hair resulting in soft, bouncy hair – like you've stepped out of a salon.
Are they bad for the hair?
This is one of the most common questions always raised about the hair dryer brush because it uses heat. Fortunately, they are a safer option when it comes to styling and drying your hair. Combined with the latest technology, they help straighten your hair with the combined hot air and bristles that glide through your hair strands, adding shine and volume to your hair.
Are they effective?
It really depends on your hair texture and your skill in how you handle the hair dryer brush. At first, it will be a bit difficult to manoeuvre especially if this is the first time. But if you have been looking for a solution to tame frizzy curls or give shine to your straight hair, then a hair dryer brush is an effective tool and a must-have in your hair tool arsenal.
What are the uses of a hair dryer brush?
There are many ways for you to use a hair dryer brush. You can add volume to your limp hair, straighten or curl your hair, and add shine to your hair.
And because hair dryer brushes work using warm air, all you need to do is brush through to create either voluminous curls or smooth, sleek locks. It usually works best on damp hair which is washed and towel-dried around 80%. Once you've reached that, you can start styling and brush through your hair to achieve the hairstyle you want.
How much do you need to spend on it?
There are many hair dryer brushes in the market. They come in different features, sizes, and yes – prices. They usually cost as low as $40 to a more expensive brand of about $600.
But of course, how much you need to spend on it will all depend on you and what considerations you need to know. First, you need to know your hair type and your budget. Know the different types of hair dryer brushes and what is the outcome you want for your hair.
Look for the different features and settings of the hair dryer brush that will suit you well. And finally, you may want to find the time to check on various reviews from other users so you will have an idea of how to use it or see what their hair looked like after they use it.
The bottom line is, regardless of how much money you spend to purchase your hair dryer brush does not really matter because it will all depend on your preference and what suits you best. Choose the hair dryer brush that will work well on your hair and will make you feel comfortable when using it.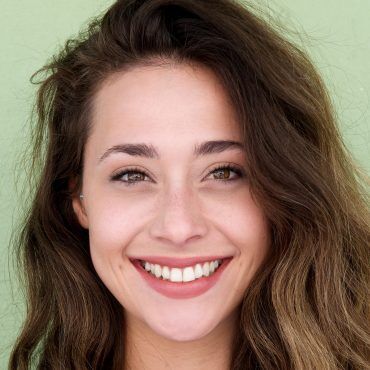 Latest posts by Nicola Brennan
(see all)