Curtain bangs are the "IN" thing these days. And although they have been around for decades, it is making a comeback and with a good reason.
Now and then, you will see a lot of new things going around in different social media especially during the pandemic. You will always get surprised about new food trends, fashion trends, and yes, a lot of beauty trends as well.
So, in case you've missed it, try to go over your IG, YouTube or TikTok feeds and see the different top celebrities showing off the ways on how to wear these gorgeous bangs. And what's more, you can also do this in the comfort of your homes, with the right technique and the right hair tools!
What are curtain bangs?
Okay, so what is the hype about these "so-called curtain bangs"? First, curtain bangs have been around for decades. They are angled bangs that are shorter in the center and longer on the sides – imagine your curtains.
They are usually parted in the middle and create a curtain-like effect that highlights your face and eyes. According to hair specialists, curtain bangs are great for everyone. They are soft and have a feathery texture which can be styled in different ways such as blowouts, curls, beach waves, or whatever you want to do with it!
It is a customisable look that is the reason why it is coming in-trend nowadays. They are a great way to change your look without doing anything dramatic with your style and most of all it is easy to maintain. You can do it at home yourself and best of all, you can use any hair styling tool arsenal available in your dresser.
So, if you are ready to do something different in your hair today, here's how you can achieve voluminous curtain bangs with these different hairstyles:
For short bobs
The sleek bob hair is chic yet low maintenance hairstyle where you can wear great curtain bangs. Use a small flat iron at the roots especially in areas that tend to get frizzy. Twist the flat iron away from your face to give your bangs some direction and achieve texturised waves.
To revamp your bangs on the second or third day, simply use dry shampoo, spray mist the roots of your bangs and scalp. Massage and use a hair dryer brush to revive the volume.
For high ponytails
To achieve a high ponytail with slightly parted curtain bangs, put your hair with your desired updo and pull out the side layers of your bangs to fall out freely. By using a curling wand, style the longer layers of your bangs and allow the curls to flow out loosely on the frames of your face.
For classic waves
The classic curtain bangs are all about the volume. To do this, you may use a blow dryer, rollers, round brush, and your favourite mousse. Apply the mousse all over your hair, concentrating on the roots. Rough dry to almost 80% dry and lift the roots as you go over your hair.
Section out your curtain bangs and brush them up away from your face. According to professional stylists, if you want to achieve perfect curtain bangs, blast them with heat and set them using rollers. Leave for about 2-3 minutes to set and blast it again with cool air. Remove the rollers and voila! You will have perfect, voluminous curtain bangs framing your face.
For curly updos
To nail this hairstyle, use a curl-defining mousse and a handy diffuser. Turn your head upside down and apply the mousse to your hair. This will help define the natural texture of your hair. Use the diffuser attachment of your hair tool and dry your hair as you scrunch them up to the roots.
Turn your hair back and allow the gravity to do its work. Once your hair is completely dry, finish it up by scrunching a little more of the mousse to provide extra hold. Let your curtain bangs fall into place naturally.
Takeaways
Make sure that your bangs are slightly damp and blow dry your bangs right away. Air-dried bangs are hard to style and you will not achieve voluminous curtain bangs if that is the case.

Curtain bangs need to be blown from side to side and downwards.

The size of the round brush matters. The longer the bangs, the bigger the round brush should be used to effectively do the job.

The key is on how to hold your brush. Make sure that it is away from your face so it will fall and flow naturally.

After drying the rest of your hair, go back and reshape your bangs.
It is easy to style your curtain bangs. All it takes is creativity and reliable hair products and tools that will bring out the best in you!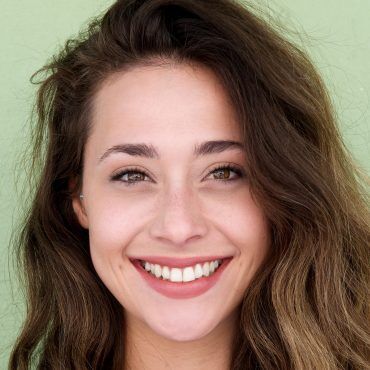 Latest posts by Nicola Brennan
(see all)