There are times that you want your hair to be curly and there are times that you simply want it to be smooth, straight, and shiny.
But if you already have straight hair, it doesn't mean that styling them is easy. Whether you have naturally straight hair or are already used to giving it a go with different hair styling tools, styling them is not as easy as you think.
There are different issues when you style your straight hair. These may include greasiness, static issues, brittleness, frizzy hair, among others. This is because there are different types of straight hair – from fine hair, thick or coarse hair hence taking care of them will vary.
So, if you want to have gorgeous and voluminous straight hair, here are different easy tips that you can do to style your natural hair:
It all starts in the shower
To achieve natural and shiny-looking straight hair, it will start with your hair washing technique. If you find that your post-shampoo hair becomes greasy and oily after a few hours, then it means the hair product you are using does not work well for your hair.
Avoid using shampoos that are silicone or plant-oil formulas because they can be tricky to wash and can make your hair look oily and dull. Use those that have lightweight and volume-boosting formulas so your hair is easy to style and will not look greasy.
Give your hair a boost
When your hair is wet, massage it with a volumising haircare product into the roots. Blow it dry upside down or use a round barrel brush. Style it in the opposite direction so it will give volume on top.
When styling it dry, spritz a hair spray and comb your hair back to the areas that need more support. This will make your hair look voluminous and full of life.
Use the 80% rule
If you want your hair to look full and vibrant, then don't try to blow-dry your hair while it is still dripping wet. Your hair needs to be 80% dry before you begin to blow dry it. One of the best hair styling tools that you can use to achieve the body and shape of your hair is a hot air brush.
This hair styling tool can create different salon-worthy curls and waves without the need for heated rollers or any elbow grease. And you may want to consider adding it to your hair styling tools.
Get regular trims
It is especially important for those who have straight hair to have regular trims to get rid of the split ends and dry ends.
Additionally, there are many hairstyles that you can try for yourself. Here are some suggestions:
The Sleek and Fierce Ponytail
Take your long, straight hair to the next level by creating a lovely ponytail. Gather your hair way up high to your crown and tie it with your favourite scrunchie or hair tie. You may use two hair ties to make it higher than iron it to make your hair pinned straight, polished, and super sleek.
The shoulder length with bangs
Have your straight hair trimmed to shoulder-length to keep it free from split ends and flyaways. While you are having a trim, ask your hairdresser to add some bangs to make your hairstyle new and edgy.
The sleek pixie cut
These days, pixie cuts are getting popular. It can make a sleek and sexy look and can give a bold and different vibe to your face. What's more, pixie cuts are easy to maintain. Just brush your hair backward and seal it with a generous amount of hairspray – and you are ready to go.
Invest in top quality hair styling tools
But aside from getting a trim, it is also a good idea to invest in hair styling tools that matter to your grooming and beauty habits. Here are some of the hairstyling stools that you might want to include:
Blow dryers
For years, blow dryers have always been a part of every woman's hair styling needs. It is a staple hair tool for personal and professional use alike. Not only does it help you dry your hair quickly, but it has become a trustworthy tool to add volume and provide a frizz-free finish to your hair.
Flat irons
You may already be familiar with this tool or might already own one. Flat irons help in straightening your hair especially if you are on the curly or wavy side. It uses ceramic plates that evenly distribute heat while you glide it which avoids burning or damaging your hair.
Curling wands
Curling wands are one of the best choices when it comes to heat-styling your hair. It creates a lot of curly hairstyles that suit your everyday needs. They are great at creating natural-looking waves that can last for days.
Hot air brush
If you are looking for a good tool to help you get straight hair while having volume and shine in a matter of minutes, the hot air brush is a worthy investment when it comes to adding it to your arsenal of hair styling tools. It combines the technology of a hair dryer and a round brush in one. It helps you save time and money, and you can take it with you wherever you go.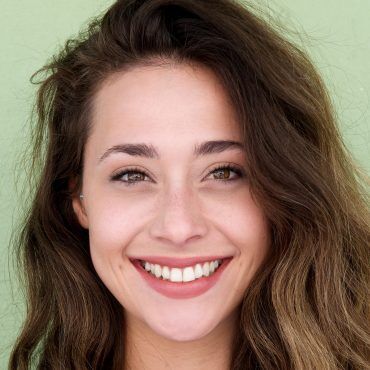 Latest posts by Nicola Brennan
(see all)