So, you may already have your own hair dryer brush. However, you are not an expert or don't know how to utilise them well yet. You may have already used it a few times but end up getting disappointed because the hairstyle you want doesn't come out the way you expect it.
It can be the style not lasting long or your hair is so hard to tame that no matter how hard you use the brush, it does not give out the style that you want.
Not to worry! There are ways to ensure that you will get better results from your hair dryer brush.
But before that, let us know more about the best hair dryer brush in Australia.
What is a hair dryer brush?
A hair dryer brush is an innovative way of styling your hair in a matter of minutes. It combines the technology of a hair dryer and a round hairbrush, all rolled in one!
This smart and convenient hair styling tool has been one of the most popular hair styling tools nowadays and for a great reason.
Aside from saving time and money, it is safe to use and doesn't damage your hair. It also suits any type of hair.
Hair dryer brushes come in different sizes, shapes, or features depending on the brand. There are hair dryer brushes that feature different settings while some have multiple attachments that you can choose from.
But ultimately, these hair dryer brushes can give you the perfect volume, shine, and frizz-free hair with just a simple switch of a button!
To get better results with the use of your hair dryer brush, here are some accessories you may want to try out and use:
Bobby pins
Bobby pins have been a staple hair accessory for decades. It is a thin and tight slide with ridges on its top side. These ridges help in ensuring that your hair will stay in place and hair will be kept nice and firm while you are styling your hair.
It is a pocket-friendly option and easy to use because it slides smoothly into your hair. It doesn't poke or tug your hair hence it is a popular hair accessory for most women.
French barrette
These barrettes have a tension bar that helps secure your hair and hold it in place. It has a clasp made up of two prongs that are easy to clip and release when needed. Your hair is held between the arm and tension bar to ensure that you will have a smooth and secure updo. They are usually made up of plastic, metal, and wood.
Hair scrunchies
Choose from different colours as you style your hair. It also helps in holding your hair firmly while you use your hair dryer on each section. The good thing about scrunchies is that you can also use them to enhance the look of your hair and pair it with your outfit. The velvet and soft material do not damage, tear or hurt your hair.
Wide-tooth comb
One good accessory that you can use is the wide-tooth comb. This is great for detangling the hair first without damaging or tearing your hair especially when you have curls. It can be used on both wet or dry hair. And is suitable for all types regardless of texture, length, or thickness.
Edge brush
If you want to give your hair a bit of a tease or smooth out the edges, the edge brush is a great companion in styling your hair. It allows better control when parting, swirling, or detailing the edges of your hair.
Curlers or rollers
Give your hair a bit of wave or curls using these handy hair accessories. While you are using your hair dryer brush on some sections of your hair, set the rest using these rollers to hold the hair in place. These will help in giving a quick and voluminous hair dry finish that you will definitely love.
Wave setting clips
Another accessory that can keep your hair tight and secure is wave-setting clips. Just pin your hair back as you go through the rest of the sections of your hair. These are also fantastic when setting a curtain bang in place while you are styling the rest of your hair or finishing your makeup.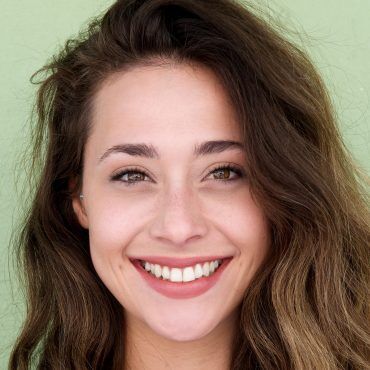 Latest posts by Nicola Brennan
(see all)