I have friends who know the importance of flossing in maintaining optimum dental health; but they seem unable to observe the correct way of doing it. My advice to them is to use a water flosser. These devices use water pressure to clean the teeth and gums and prevent the development of gum disease. If you also want to get your own water flosser, I have here a review of the best water flossers in Australia.
| Rank | Product Image | Product Name | Power Supply | Water Reservoir Capacity | Settings | Where to Buy |
| --- | --- | --- | --- | --- | --- | --- |
| 1 | | Waterpik Ultra Cordless Plus Water Flosser WP450 | NiMH rechargeable battery | 207 mL | 2 | Check on Amazon AU |
| 2 | | Renpho Portable Cordless Water Flosser | Rechargeable 2000 mAh lithium battery | 300 ml | 4 | Check on Amazon AU |
| 3 | | Colgate Blast Cordless Water Flosser | Rechargeable with USB Charging Cord | n/a | 3 | Check on Amazon AU |
| 4 | | Philips Sonicare Cordless Power Flosser | Rechargeable Lithium ion | 250 ml | 3 | Check on Amazon AU |
| 5 | | Piksters HydroPik Cordless Water Flosser | Rechargeable Li-Ion battery | n/a | 3 | Check on Amazon AU |
The Best Water Flosser Devices to Buy in Australia in 2022
1. Waterpik Ultra Cord Waterpik Ultra Cordless Plus Water Flosser WP450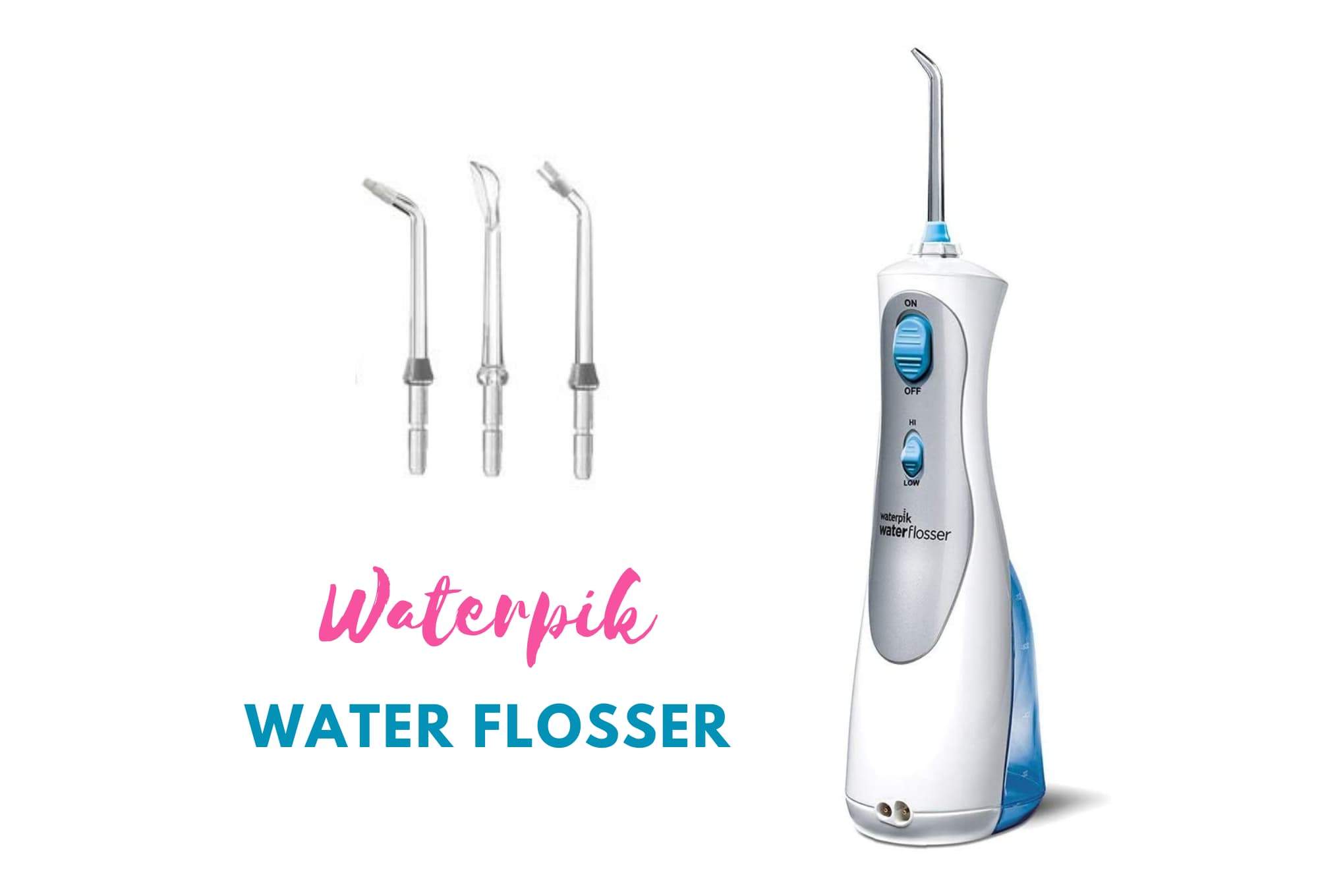 Pro and Cons
Pros
Portable

Easy rotate nozzle

Has a grippy handle
Tips are easy to attach
Cons
Bulky

Charging process takes long and not clear
The Waterpik Ultra Cordless Plus Water Flosser WP 450 is one of Australia's best rated water flossers. If you are looking for an additional oral care routine that you can engage in, then using the Waterpik Ultra Cordless Plus Water Flosser WP 450 is the best water flosser that you should pick! It has a 207 ml water reservoir that can provide you with a 45-second worth of water flossing without interruption.
It has a portable design that is perfect for travel and comfortable to use even in small bathrooms. In front of the cordless plus, you will find two buttons – the power button and the water pressure mode. The water pressure mode has 2 settings, the low with 45psi and the high with 75 psi.
At the base of the unit, you will find the charging socket covered with silicon rubber to keep it covered when you are not charging the unit. The rubber grip is ribbed which makes it easy to keep a firm grasp of the water flosser that ensures it will not fall out of your hands while you use it.
The water reservoir has a flap that is secured so there's no need to worry about water splashing over the handle. However, cleaning the reservoir can be a little bit fuzzy so to make it easier, you need to remove it from the unit. Fortunately, it is dishwasher friendly which makes cleaning fast and easy.
The Waterpik WP450 has 4 tips included: the classic, orthodontic, plaque, and tongue. It is easy to interchange as it slides smoothly into the holder. You will know that the tip is secured when you hear it click into the right place. And to change the tip, simply click the release button and you are done.
The tip can rotate 360 degrees and lock into 8 positions which direct the flow of water straight to your teeth and gums. The tips provide different uses.
Orthodontic tip: designed for braces and other orthodontic appliances.
Plaque seeker tip: designed for dental restorations such as crowns, bridges, and implants.
Classic jet: most commonly used Waterpik flosser head where water flows through the top to blast away plaque between gums and teeth.
Tongue: as the name suggests is to help get rid of dirt and bacteria that are trapped in your tongue.
Waterpik offers the most options than any other water flosser brand. And if you want, you can buy other tips for additional oral care.
While there are great features that the Waterpik WP450 provides, I didn't like the charging experience. There is no clear signal as to whether the battery is charging or has it been fully recharged. There is no sound nor flashing light which indicates that the process has started or finished.
It also takes a full 24 hours before the unit will be fully charged. Hence it is best that you charge it once a week so it won't die on you while using it.
Using the unit can also be challenging because it can be a bit bulky when you hold it. It may also take quite a while before you find the right angle when using it to avoid water from running down your arm while using it.
But overall, the Waterpik Ultra Cordless Plus Water Flosser WP 450 offers a clean that is at par with other counter-top models.
---
2. Renpho Portable Cordless Water Flosser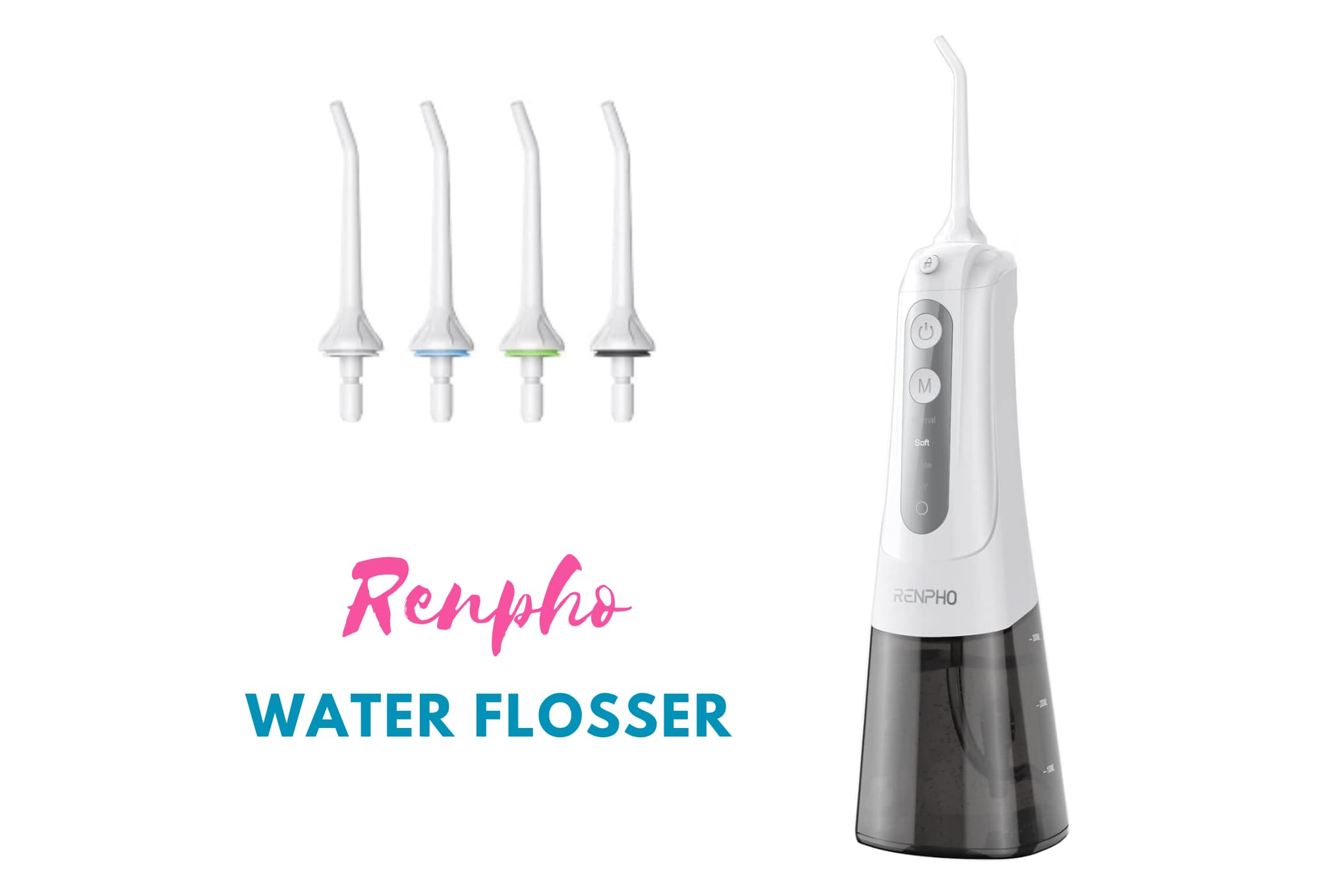 Pro and Cons
Pros
Portable

Affordable

Has excellent water pressure

Has a larger tank than most water flossers
Even if Renpho is fairly new in the dental hygiene industry, they make quality products that you will surely appreciate and love. The Renpho Cordless Water Flosser is a marvellous product that proves you don't need to spend a lot of money just to keep your teeth and gums healthy.
The Renpho features four power modes with a maximum setting that reaches about 120psi of water pressure. Choose from the soft, normal, pulse, and DIY modes that will cater to different oral care needs. The rare DIY mode is good for choosing the speed that best suits your dental condition.
It is easy to use that even children can use it. Additionally, there is a memory mode, energy-saving, and an automatic shutdown feature that you will surely love.
The water tank is detachable with a capacity of 300 ml, which is fairly larger than most portable water flossers. It can be refilled quickly and it is also easy to clean and maintain. The smart-round base is leak-proof so you won't worry about water leaking through the device while in use.
The Renpho runs on rechargeable lithium batteries. It has a USB cable and adapter so you can charge it wherever you go. The batteries have an advanced patented design that features a power-saving function. You only need 4 hours to charge it fully and you can use it continuously for about 30-40 days without hassles.
You can also choose from the 5 colourful tip attachments depending on your need. The tip rotates in a 360-degree fashion which easily cleans the interior and hard-to-reach areas of your mouth. It is also safe for people who have dental implants and other orthodontic appliances.
Renpho Cordless Water Flosser helps in effectively solving different oral problems such as dental plaque, bleeding gums, bath breath, and tooth decay. It efficiently removes food residue and can be used even if you have sensitive teeth.
The only thing that I don't want about this flosser is because it has a big water tank, it can become bulky when I travel. But other than that, it is worthy of being a part of the best flosser recommendation.
---
3. Colgate Blast Water Cordless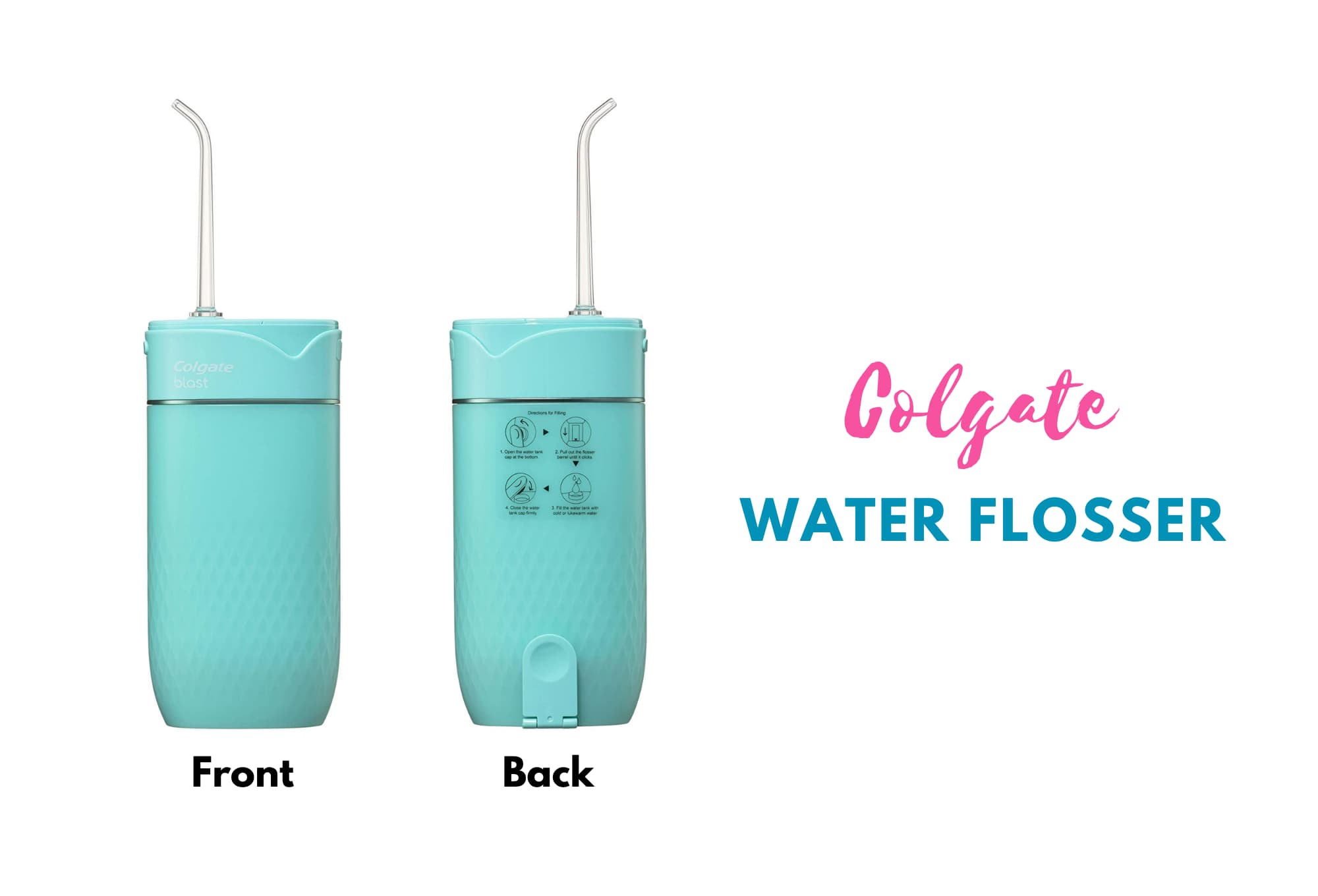 Pro and Cons
Cons
Small water tank

Fixed nozzle and can't rotate

Hard to manoeuvre
Another water flosser that you can consider is the Colgate Blast Water Cordless Flosser. If you want to make things simple, then this is the cordless water flosser for you.
Colgate Blast Water Cordless Flosser has a waterproof design that is safe to use even when you are in the shower. No need to worry about having messy fingers in your mouth because it is the best alternative to flossing.
Choose from 3 pressure modes – gentle, regular, and pulse. You can easily personalise your setting depending on your oral care needs. It has a unique design with a built-in nozzle compartment to help blast away the plaque between your teeth and gums.
The water tank is extendable and easy to fill. It holds a water capacity that can last up to 60 seconds. The only problem that I find with having a small water tank is that you have to refill it every time you use it. It also takes time to find the right angle so that it can reach other areas in the mouth. If the angle is incorrect, water will not flow right away, which can be frustrating.
But if you are a beginner in using dental flossers, then I recommend this device because of its simplicity and does the job to help clean your mouth thoroughly.
---
4. Philips Sonicare Cordless Power Flosser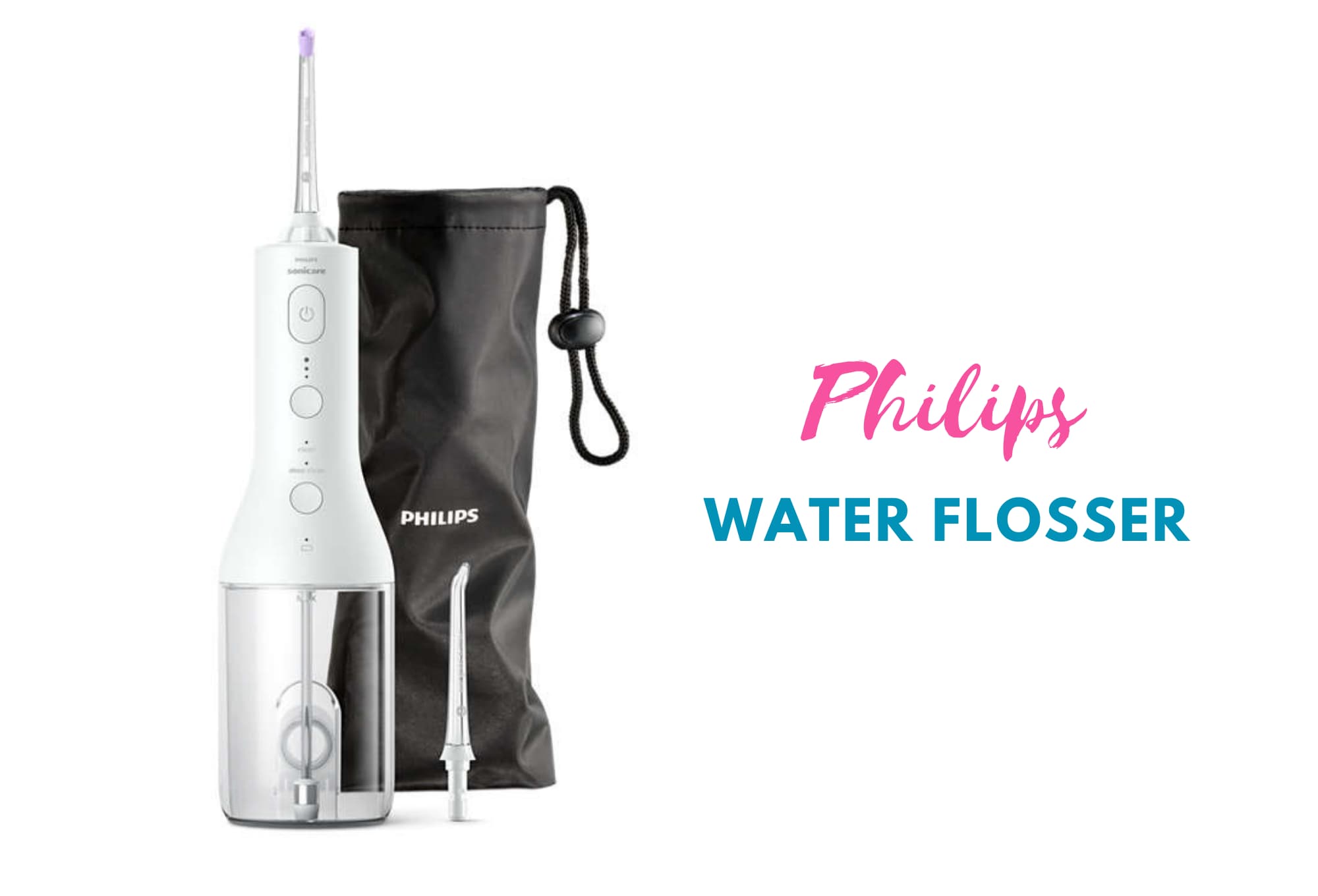 Pro and Cons
Pros
Portable

Easy to fill

Can be used with mouthwash
Cons
Can be harsh on sensitive teeth

Has a pricier price point
The Philips Sonicare Cordless Power Flosser is one of the most popular water flosser picks in Australia because it is so easy to use and is suitable for most. Aside from the ease of use, it is effective in cleaning in between teeth and gums.
It has a unique multi-stream setup where it incorporates quadstream technology through its x-shaped quad stream tip. It delivers 4 separate water jets for enhanced cleaning making sure that every part of the mouth is thoroughly cleaned.
You can adjust the intensity to your ideal comfort level. It offers 2 cleaning mores and 3 intensity levels to adapt to different cleaning situations. The clean mode uses a continuous flow of water for regular cleaning while the Deep clean pulses provide thorough cleaning. What's more, the 360-degree nozzle rotation makes it easier to access hard-to-reach areas of your mouth.
No need to worry about stopping while flossing your teeth because it has a 250ml water tank that is enough to have a 60-second worth of cleaning. And if you want to refill the water tank, just twist and remove the tank or you can use the side fill door to fill up water.
The Philips Power Flosser comes with 2 Nozzles: the F1 standard tip and the F3 Quad-Stream nozzle. The F1 standard tip uses a single stream of water to remove debris and clean between your teeth. On the other hand, the F3 Quad stream nozzle uses the unique X-shaped quad stream for a deeper clean. It separates the stream into 4 water jets that cover more area between the teeth and along your gum line.
Features a convenient USB-C charging cable that uses the same connection as most mobile phones or tablets. Once the unit is charged, it can provide you with up to 14 days of cleaning on a single charge.
With all the amazing features it can provide, the only drawback can be the price point. The Philips Power Flosser can be expensive for some. Aside from that, it can be too harsh for those that have sensitive teeth.
---
5. Piksters Hydropik Water Flosser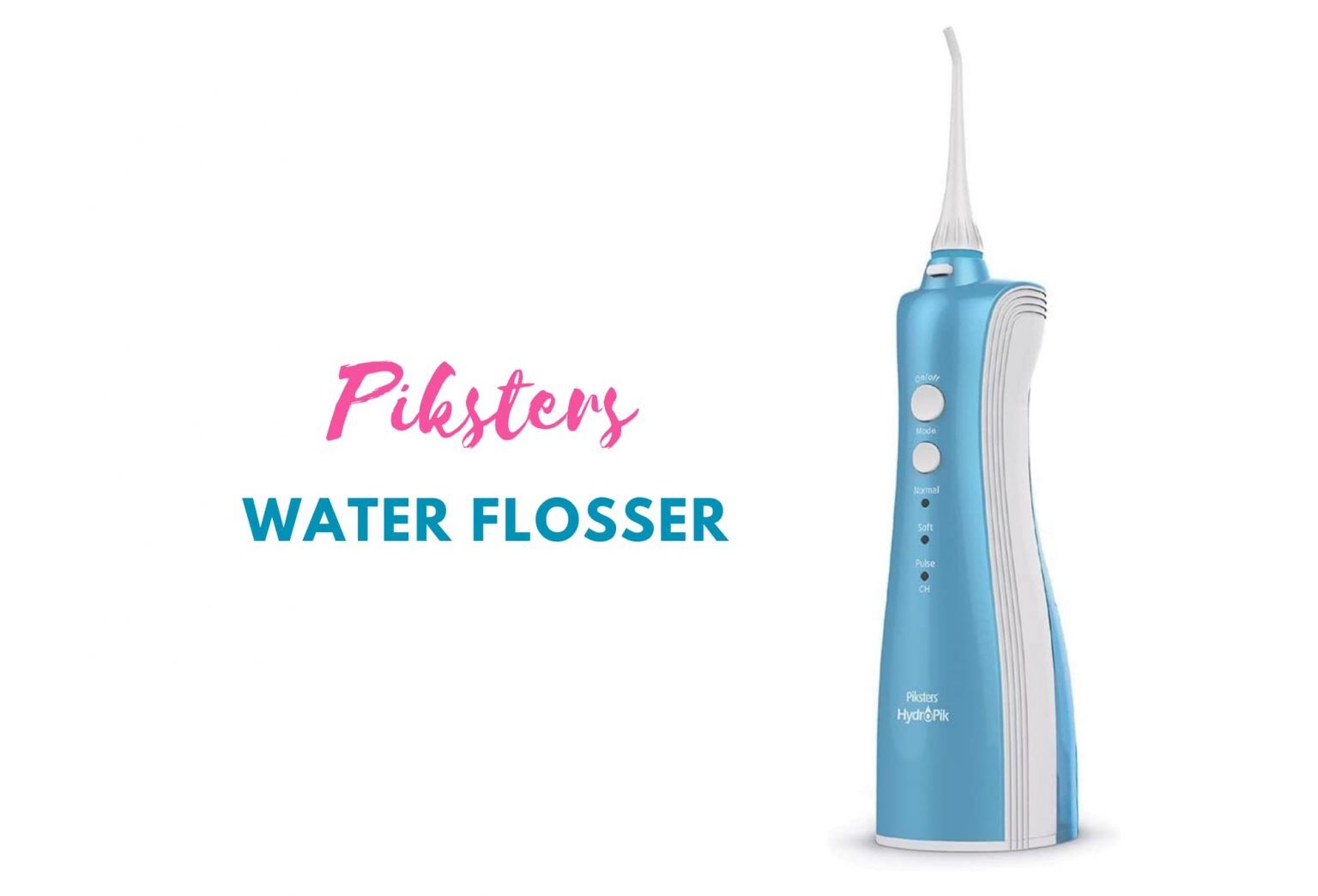 Pro and Cons
Pros
Has an auto power off

Easy to fill
Cons
Mode can be changed accidentally

Water tank requires a lot of refilling
The Piksters Hydropik Water Flosser is another cordless flosser that you can consider. It is a high-pressure water flossing device that has been proven to remove plaque and bacteria from between the teeth and gums. It is a great device for those who don't like traditional flosses, people with sensitive teeth, and those that have orthodontic appliances.
If you look at the device, the Piksters Hydropik comes with a charging station where you can place it standing while you charge it. It is waterproof so you can use it anywhere in your bathroom even when you shower.
Choose from the two nozzles that are included in the package. You won't have a hard time changing it because it has a nozzle release button for easy replacement.
It has 3 operating modes: normal, soft, and pulse which gives you the freedom of choosing the setting that fits your needs. Pulse mode helps in dislodging food particles in between your teeth easily while the normal mode can be used for regular flossing. The soft pulse is great for those who have sensitive teeth and gums.
While the unit has a large comfort grip, you can accidentally change the operating mode easily while flossing which makes it a hassle. You have to be sure that you adjust the way you handle the unit so that you won't change the mode accidentally.
When it comes to the water tank capacity, I am not sure how large it is because you have to refill the water tank a couple of times especially when you have a lot of debris between your teeth. Good thing that it is convenient to refill the water, so you can look way past the hassle.
Overall, if you want to enhance your oral care, the Piksters Hydropik Water Flosser is another unit that you can consider especially if you don't like the traditional flossing process.
---
If I have to pick one…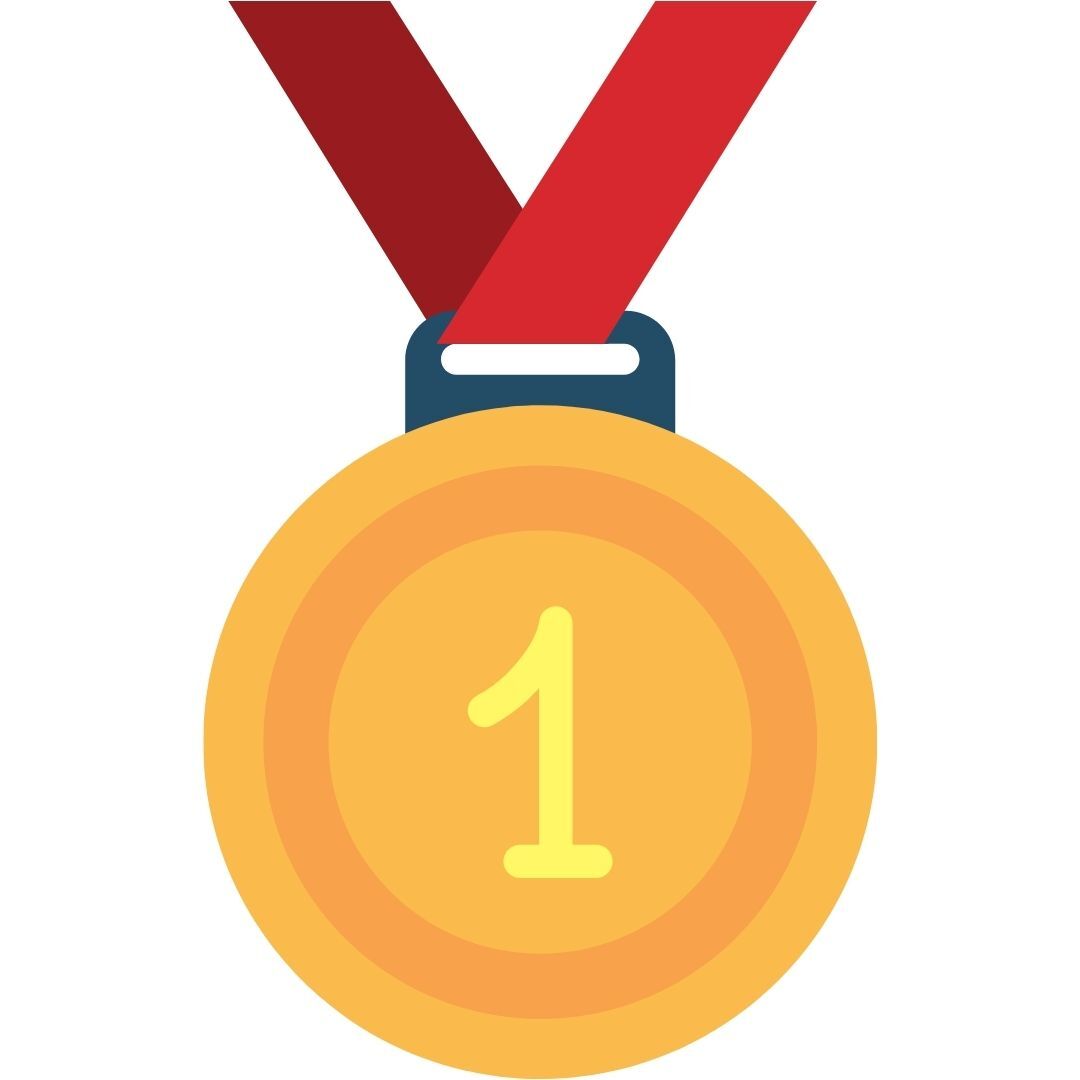 Considering that there are a lot of cordless water flossers in the market, for me the Waterpik Ultra Cordless Plus Water Flosser WP 450 is my best pick. Not only does it provide the right amount of cleaning time for my entire mouth but it is simple and easy to use. What's more, the shape and gripping points make it comfortable to hold.
Without paying too much, the Waterpik Ultra Cordless Plus Water Flosser WP 450 is at par with other countertop flossers and enhances the oral care you need.
---
How Were These Water Flossers Chosen?
Since there are a lot of excellent water flossers in the market, some from household names and even others from relatively new brands, we can say that it wasn't an easy task. We made sure to scour all marketplaces including dental websites, both international and local, to create a list of the best devices available for the residents of Australia.
Here are some of the things that we considered:
Mode or settings:
There are water flossers that feature different settings or modes for different needs. And it is important to find devices that can provide personalisation by providing different power, levels, and speed.
Comparison:
We try to look for different water flossers and compare them in terms of their features, size, comfort, and price which provides almost all the information we need to choose the best product.
Reviews:
We value actual customer reviews because they are the people who actually used the product. And after looking and carefully taking them into consideration, we came out with an objective analysis without any bias.
No matter which of these devices on the list you've decided to buy, we want to make sure that you choose the right one that best suits your needs and even your family.
---
Quick Facts!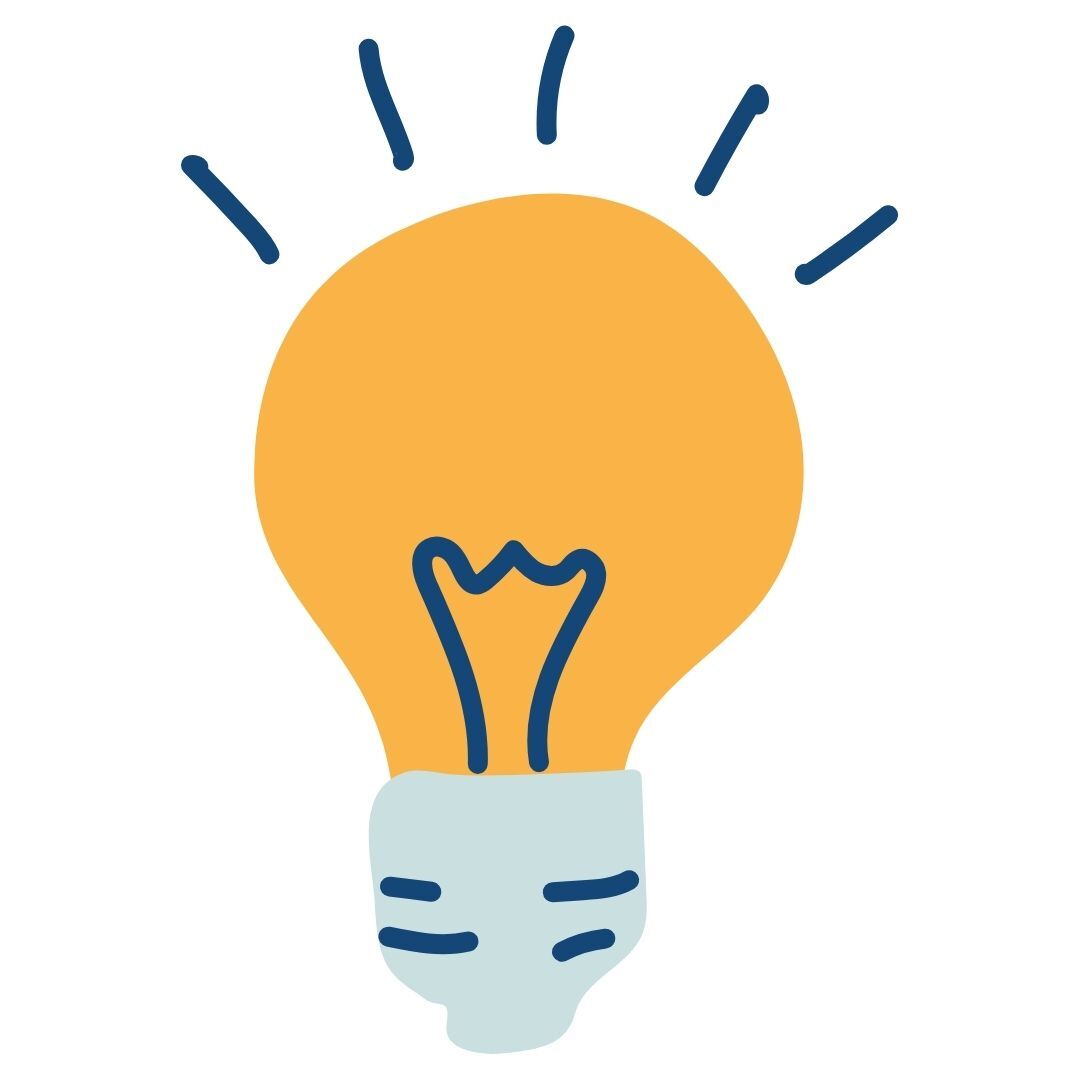 1. Using a water flosser is more effective in removing plaque than using a string floss.
2. Did you know you can add mouthwash into your electric water flosser? Just make sure its ratio to water does not exceed 1:1 and rinse the reservoir after each use. Also best to check the manufacturer's warning in case your device is not suitable for adding mouthwash.
---
Your Guide to Buying a Water Flosser
Buying a water flosser can be tricky. That is why I made this review of four of the best water flossers in Australia. However, I do recognise that there may be some of you who do not share my opinion. So, I am offering these three questions to help you make a better-informed decision.
Should You Use a Water Flosser?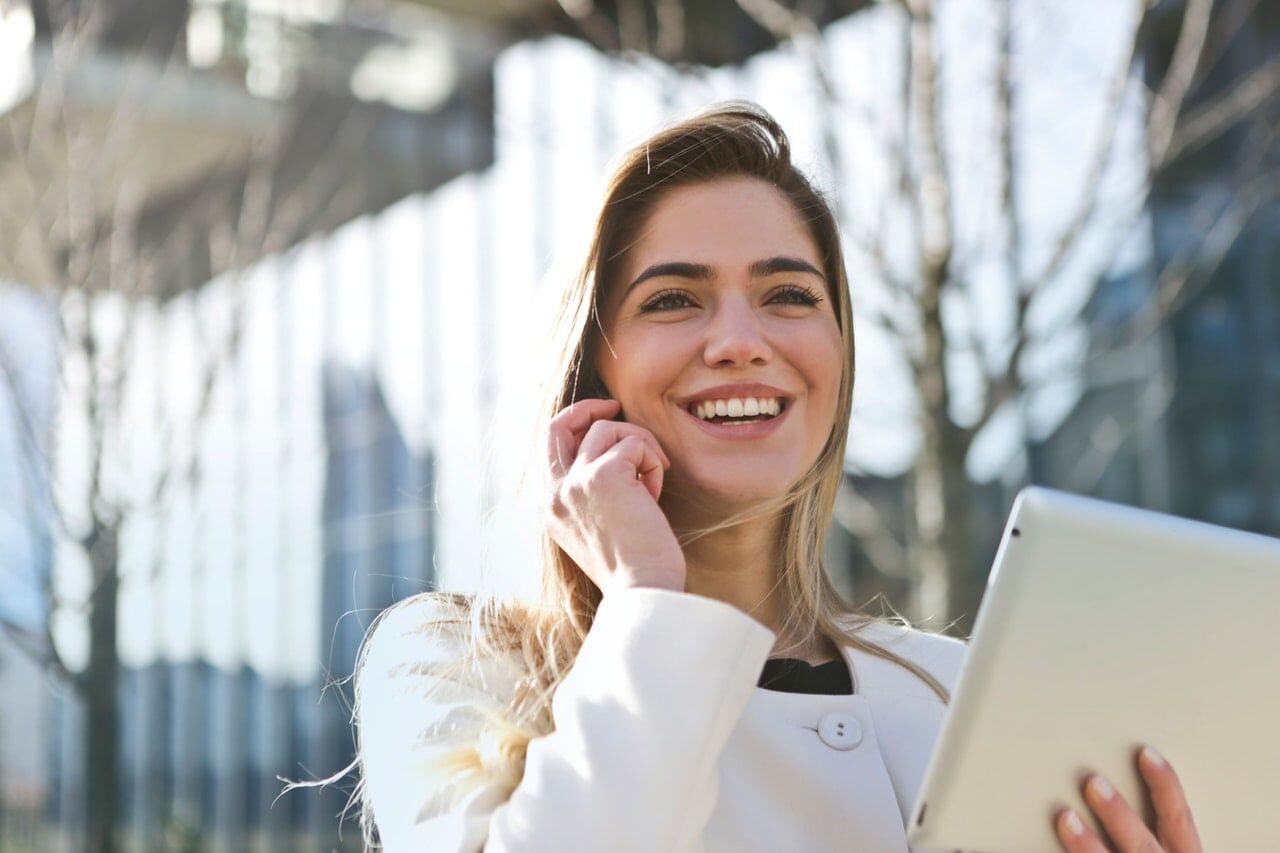 There are many reasons why you should use a water flosser. For starters, it is very easy to use. Some devices also allow you to include your favourite mouthwash. As you are blasting away plaque, debris, and other particles from the teeth, you are also killing the germs that may be present in the mouth.
This is one innovative way to ensure optimum oral hygiene and prevent tooth decay.
I have seen some studies showing the effectiveness of these types of flossers in the removal of plaque. Some devices can remove as much as 99.9% of dental plaque. As you may already be aware, plaque is that very thin layer of film that germs produce to protect them against mechanical brushing from a toothbrush head.
If you let this grow worse, minerals will deposit into the plaque and turn it into tartar. This is a more formidable defence for the microorganisms hiding underneath the tartar. Because of this protective layer, they will thrive and begin to eat away at the tooth. The gums will get irritated and lead to inflammation.
If you have orthodontic devices like bridges, braces, implants, and crowns, then you will need a water flosser over the traditional floss. The powerful stream of water will remove any debris and plaque that may have formed underneath these devices.
If you brush your teeth, there is a chance you may not be able to remove surface contaminants below these orthodontics. Using a string dental floss won't work either as the string can get snagged in the process.
Individuals with mobility problems like arthritis can also benefit from a water flosser. There is no need for manipulating a string at different angles to clean the teeth. They only need to hold the water flosser and aim the tip at their gum line.
How to Use It
One of the best things about water flossers is that they are very easy to use. What you need is to read the owner's manual that came with your product. This also contains other information pertinent to the optimal operation of the device. It can also include information on its correct maintenance.
Water flossers come with a water reservoir. You need to open the lid of this reservoir and fill it with warm water. Some manufacturers allow the addition of mouthwash for additional germ-killing effects. Check your product if it allows such an addition. Once filled with water, close the lid and place the water flosser in its base.
Manufacturers also supply you with a flossing tip. Some may give more than 1 attachment to go with your package. Choose the tip you want to use and connect it to the handle of the water flosser. If this is your first time using the product, it is important to flush the unit first.
To do this, switch the device to its highest possible pressure setting. Point the tip of the device in the sink and turn the product on. Wait for the water to flow. This should prime the unit for use.
When you're ready to floss, start by using the lowest possible setting. Lean over a basin or the sink and place the tip of the device in your mouth. Turn the water flosser on and aim the tip of the device at the gum line. Work from one tooth to the next.
Keep your lips partially closed. Water should be able to flow from your mouth while the partially-closed lips will prevent water splashes.
Once you are done, turn off the device and remove the dental flossing tip. It is often wise to clean the tip after use. Follow the directions in your manual.
Water Flosser vs. Traditional String Flossing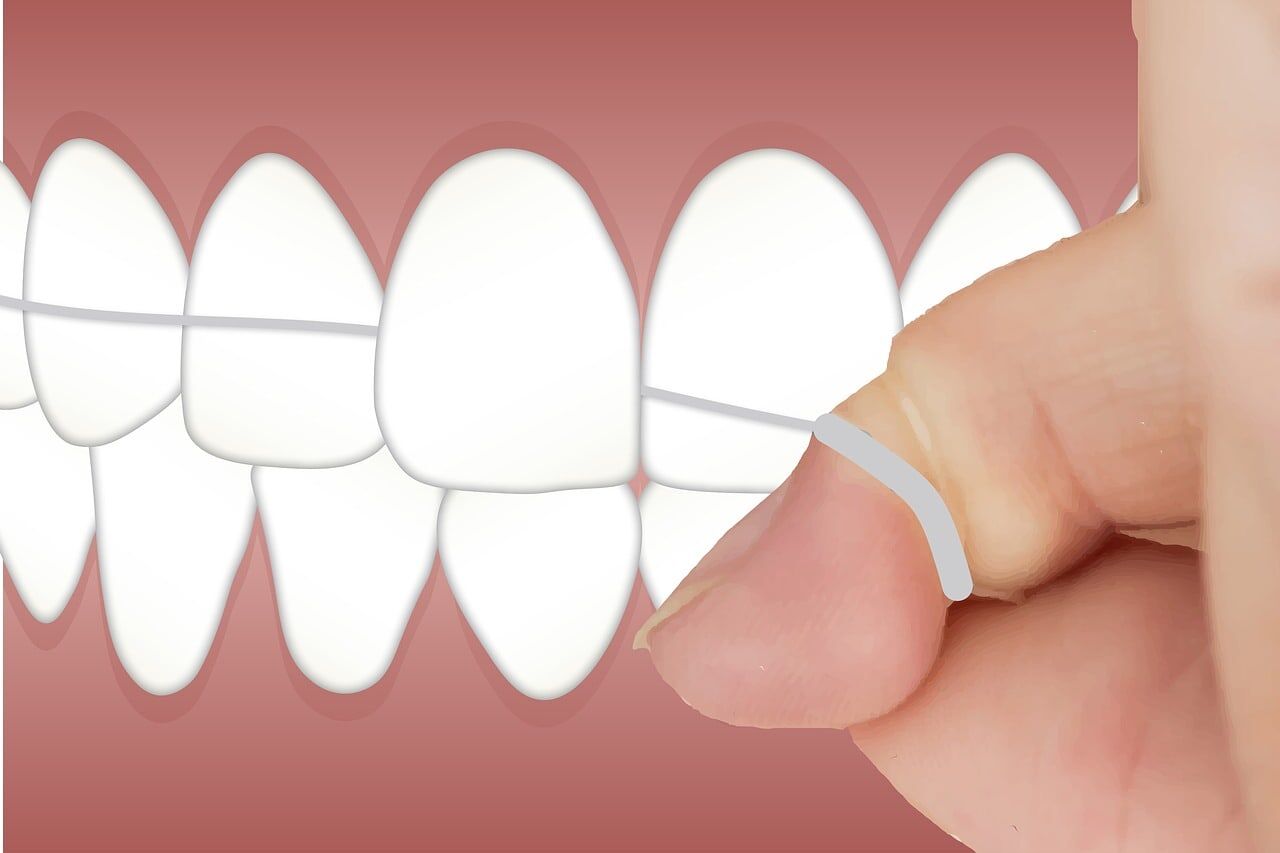 One of the things that are preventing people from buying a water flosser is that they find traditional string flossing to be adequate enough in maintaining oral hygiene. However, there are several drawbacks to using conventional string dental floss.
When using a string dental floss, it is imperative that you observe the correct technique. Otherwise, it will be impossible to remove the food particles and other debris found on the gum line. The problem is that even if you do manage to perform the correct technique, there will always be instances when one or both of your arms or hands are aching. They may not be able to move the dental floss using the right tension.
This is never an issue with a water flosser. Why? Imagine you have dirt on your patio. If you sweep it, there is a chance that you'll miss some dirt and debris. But if you hose it down with high-pressure water, then you can blast the dirt away.
That's the same thing with water flossing. You are using powerful jets of water to blast debris and plaque from your teeth.
Depending on the force of the water pressure, you can clean your teeth in half the time it would take you to floss with a string version. Do you know what this means? You can get right back into the action.
Conventional string dental flosses are also not advisable for individuals with orthodontic devices. If you are wearing retainers, braces, dental crowns, veneers, or bridges, flossing with a string is not a good idea. The string can get snagged into one of the edges of these devices.
Either you break the dental floss or you damage the orthodontic device. If it is the latter, then you're looking at a very expensive procedure to replace the damaged device.
Using a water flosser does not cause such problems. As a matter of fact, it is one of the best ways to clean the teeth underneath these orthodontic devices. Ordinary tooth brushing will not be able to reach those spaces, but the high-water pressure will.
Bottom Line
Water flossers are not only an "in" thing today. These are important parts of modern oral hygiene that can complement electric toothbrushes. They can be very helpful in removing food particles from our teeth and gums.
Regular flossing with these devices can help us prevent gum disease and maintain optimum dental health. And in case you're having problems picking the best water flosser for you, I do recommend trying one of the products I included in this review.