Back pain and muscle tension seem to be one of the most common complaints by people of my generation. My theory is that it has a lot to do with posture, stress and anxiety, and sore muscles from working out.
I'd recommend massage therapy but let's face it, it's pretty expensive to do it regularly. My next best recommendation is to invest in a mini massage gun that you can bring wherever you go.
Here are my reviews of the Top 5 Massage Guns in Australia:
1. Dexinoe Bubblegun Compact Mini Massage Gun
Pro and Cons
Pros
Weight is less than 500 g
Attractive design and color
With a powerful brushless motor
Very silent motor
Max battery life of 6 hours
Cons
Max RPM is 2600
Does not have a case
The Dexinoe Bubblegun Compact Mini Massage Gun is one of the best models I've ever used and it's not because I have a bias for pink. The design itself is very attractive and it makes it stand out among the rest, but that's not the main reason why it's a go-to brand for women.
First, the Dexinoe Mini Massage Gun is very small and lightweight. The width is just 13.5 cm and the length 17.5 cm.
It's just a little bigger than the biggest phone so you can imagine how easy it is to bring in your bag. It does not come with a case, so you have to put it in a pouch with the massage heads.
Speaking of massage heads, this one has three massage heads that you can use all over your body. The fork-shaped, the ball-shaped, and the bullet-shaped are those included in the package.
The device also has three speed levels that range from muscle activation to deep tissue massage. The muscle activation uses 1600 RPM while the deep tissue (which is the highest speed level) uses 2600 RPM.
One of the things I love about this device is its super-quiet motor. For a motor giving off 2600 RPMs, it only produces a very low hum that you will barely notice.
It is perfect for when I bring it to the office. If you ask me, there's nothing more I can ask for from this mini massage gun.
---
2. Mebak Mini Massage Gun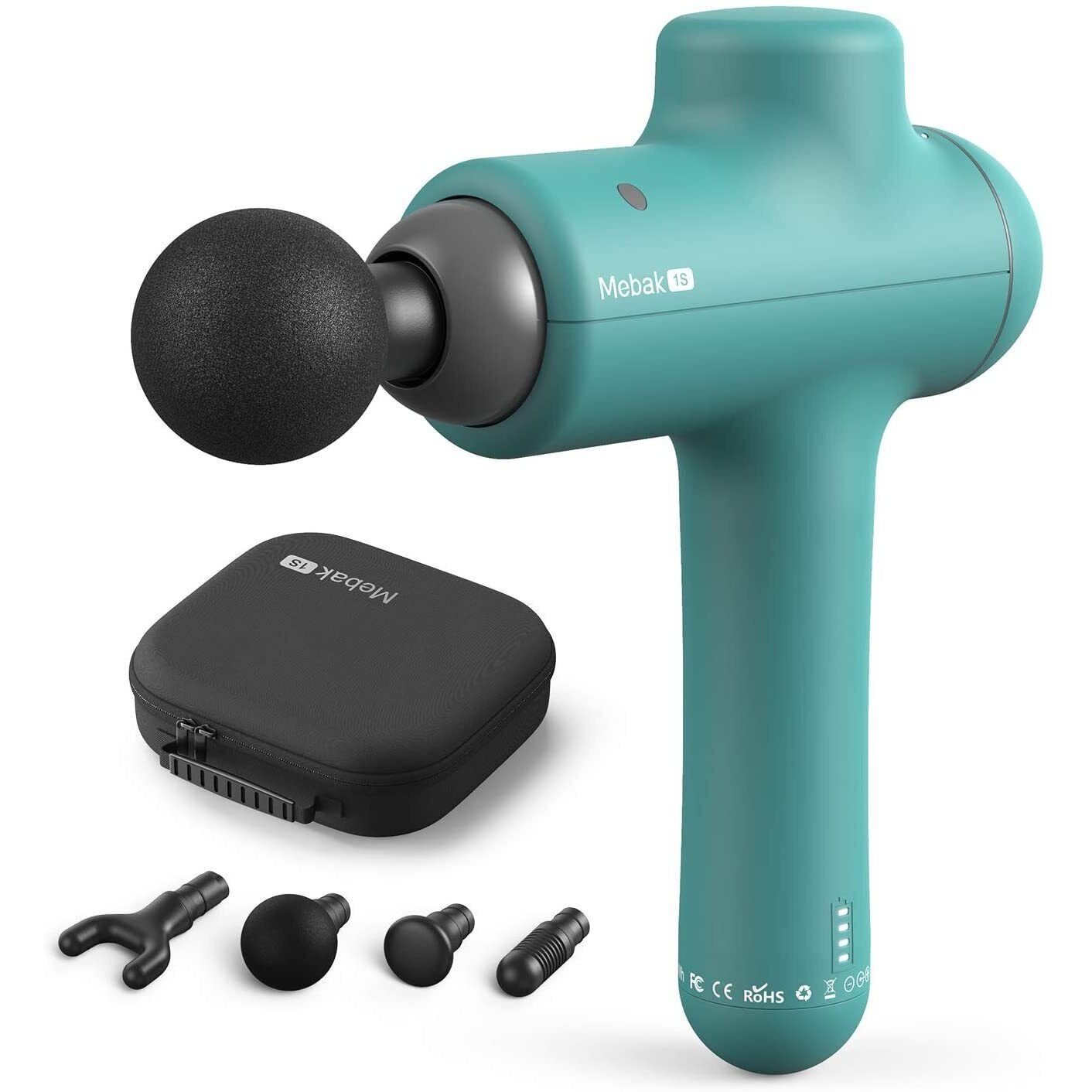 Pro and Cons
Pros
4 attachment heads
Up to 3200 RPM
Weighs less than 1 kg
Comes with a case
Cons
Operation may be loud for some
Only has 3 speed levels
The Mebak Mini Massage Gun is one of my favorite massage guns because I don't have to buy a more heavy-duty counterpart for it. With a max RPM of 3200, it's able to give me the deep tissue massage I look for whenever I want to destress my back and neck muscles.
This mini massage gun has a long battery life and because it comes with a carrying case, I easily bring it with me whenever I go on long trips or when I know I have to sit down for a long time.
What's great with this device is that it comes with four attachment heads and they all fit in the case, too.
The four massage heads are perfect for reducing muscle soreness along the neck, back, arms, and even abs. For a small massage gun, it is an all-around relaxation device making it ideal for those who do not want to invest in another model.
The only downside to the Mebak Mini Massage Gun is that it makes a loud noise when you use it. If you plan to use it for work, it's not advisable because the noise reaches 50 decibels. It was rather loud for me especially coming from such a small device.
There's nothing I would want to change in the Mebak Mini Massage Gun except for the noise level and adding another speed level so that I wouldn't be restricted with just choosing among three choices.
---
3. Theragun Mini Massage Gun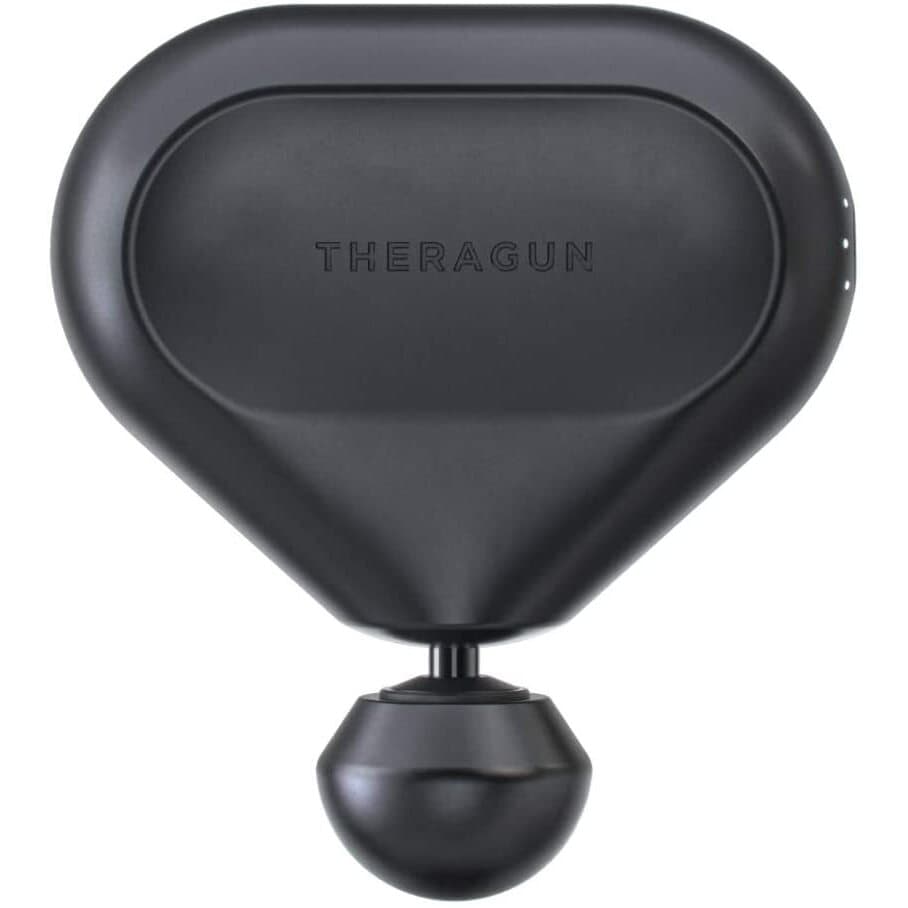 Pro and Cons
Pros
Has a very quiet motor
Comes with a case
Small and portable
Cons
Short battery life of up to 1.5 hours
Theragun is known for designs that push the boundaries of ergonomics. Most of their massage guns are indeed ergonomic.
But in my opinion, the Theragun Mini Massage Gun has missed the mark. It's shaped like a triangle and looks a lot like a warm compress bag with a screw on top. The screw is the massage head.
The Theragun Mini Massage Gun is best used by athletes or adventurous people who go to mountains for camping, hiking, or biking. Because of its small size, it can easily fit in a large pocket without any part of it awkwardly protruding.
If you are looking for more flexibility in the types of massage or casual use, then I think it may not be very ideal. This is because of the lack of handle that you can manoeuvre with especially when targeting the back muscles.
One thing I liked about the Theragun Mini Massage Gun, it is the sound of the motor or the lack of it. It is very quiet especially since it uses Theragun's QX35 Motor with QuietForce Technology.
---
4. Jawku Mini Massage Gun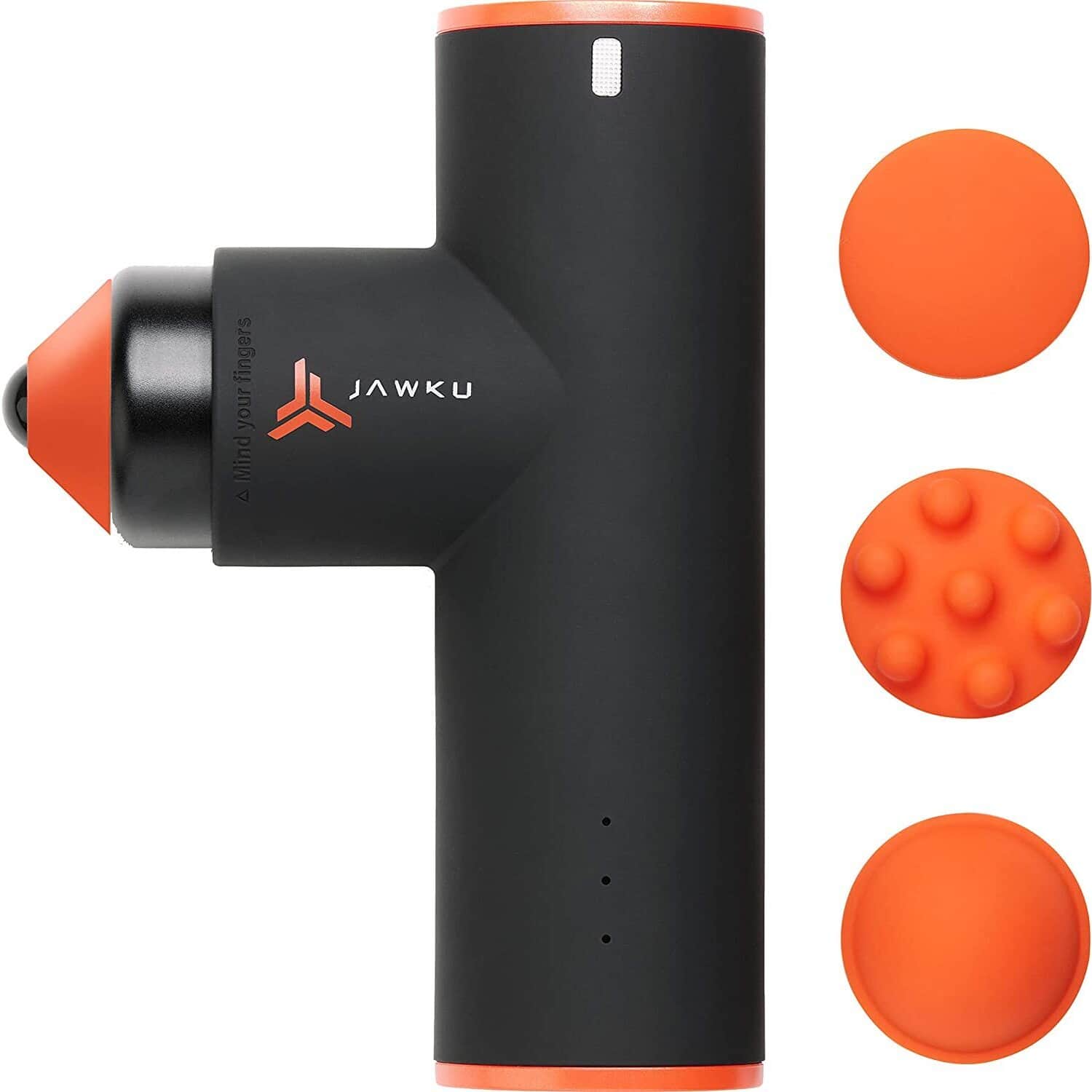 Pro and Cons
Pros
Weighs only a little less than 500 g
Size as big as a hand
Has noise reduction technology
Comes with 4 attachment heads
With adjustable frequencies
Cons
Attachment heads don't give the deepest massage
The first time I saw a Jawku Mini Massage Gun, I honestly thought that it was a toy. It's not bigger than a hand which is both good and bad.
It's good because it's definitely portable and convenient. But for people with bigger hands, it may be a bit awkward to hold.
However, when it comes to power, the Jawku Mini Massage Gun doesn't fail to give a quality massage. Its percussion rate reaches up to 2800 RPM and it comes with 3 speed settings.
It's not bad for a massage gun that small. Like the other mini massage guns, it does not have an adjustable speed. It would be nice to be able to adjust the more speed levels.
Other than the short handle and the speed, there isn't anything bad to say about the Jawku Mini Massage Gun. It has a silent motor that vibrates with a sound of fewer than 40 decibels. This feature is one of my favorites because it's the most silent model I've ever used.
You just might find the attachment heads a little different. Instead of the usual large and bulky heads, Jawku's heads are made of rubber. They also look a little flatter so they don't give that intense a massage if that's what you're looking for.
But other than that, it works well and it's something I will consider using more often whenever I'm not in the house.
---
5. RebootX Mini Massage Gun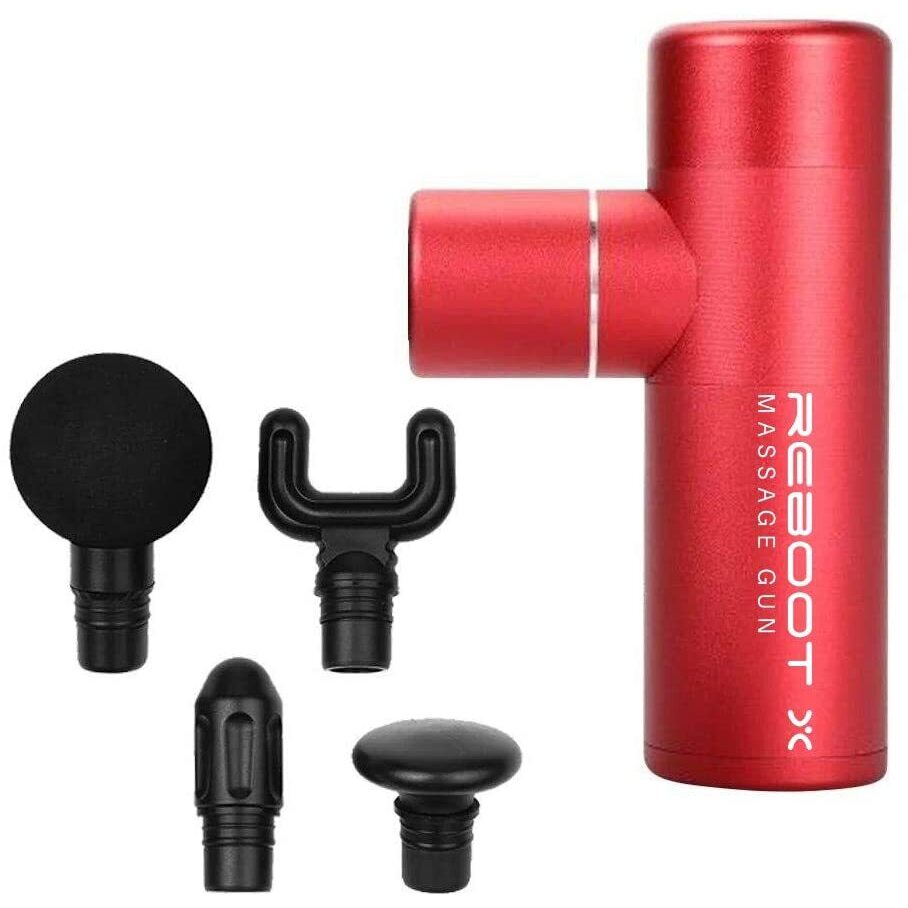 Pro and Cons
Pros
Compact and minimalist design
More than 4 hours of battery life
Comes with four massage heads
3200 RPM
Has 4 speed settings
Affordable
Cons
Operation may be too load for some
The RebootX Mini Massage Gun is a small and compact massage gun that is easy to use. It's simple and minimalist which make any beginner transition to the massage gun trend at ease.
This device may be small, but it can reach a maximum RPM of 3200. Now you might think that this is normal, but most mini massage guns can only reach a percussion rate of 2800. Plus, this device comes with four attachment heads, so it's definitely an all-around device.
When I first got the RebootX Mini Massage Gun, I noticed that it was very small. For someone with small hands, I didn't find the device easy to hold.
I know that that's the point of mini massage guns, but it was a little hard to use especially when I was reaching for my back. I guess they could have added a better grip design on the handle.
Moreover, the noise level of this gun is a little loud. Unfortunately, it's at 55 decibels which is more than the average noise level of its similar models. I prefer to use it at home than in my office or at the gym because it just might disturb people.
Fortunately, the whole thing comes with four attachment heads and a carrying case. For a very affordable price, I found this to be a steal even if it has a few things I wish it improved on. Nonetheless, I recommend this model for people who just want to try a massage gun.
---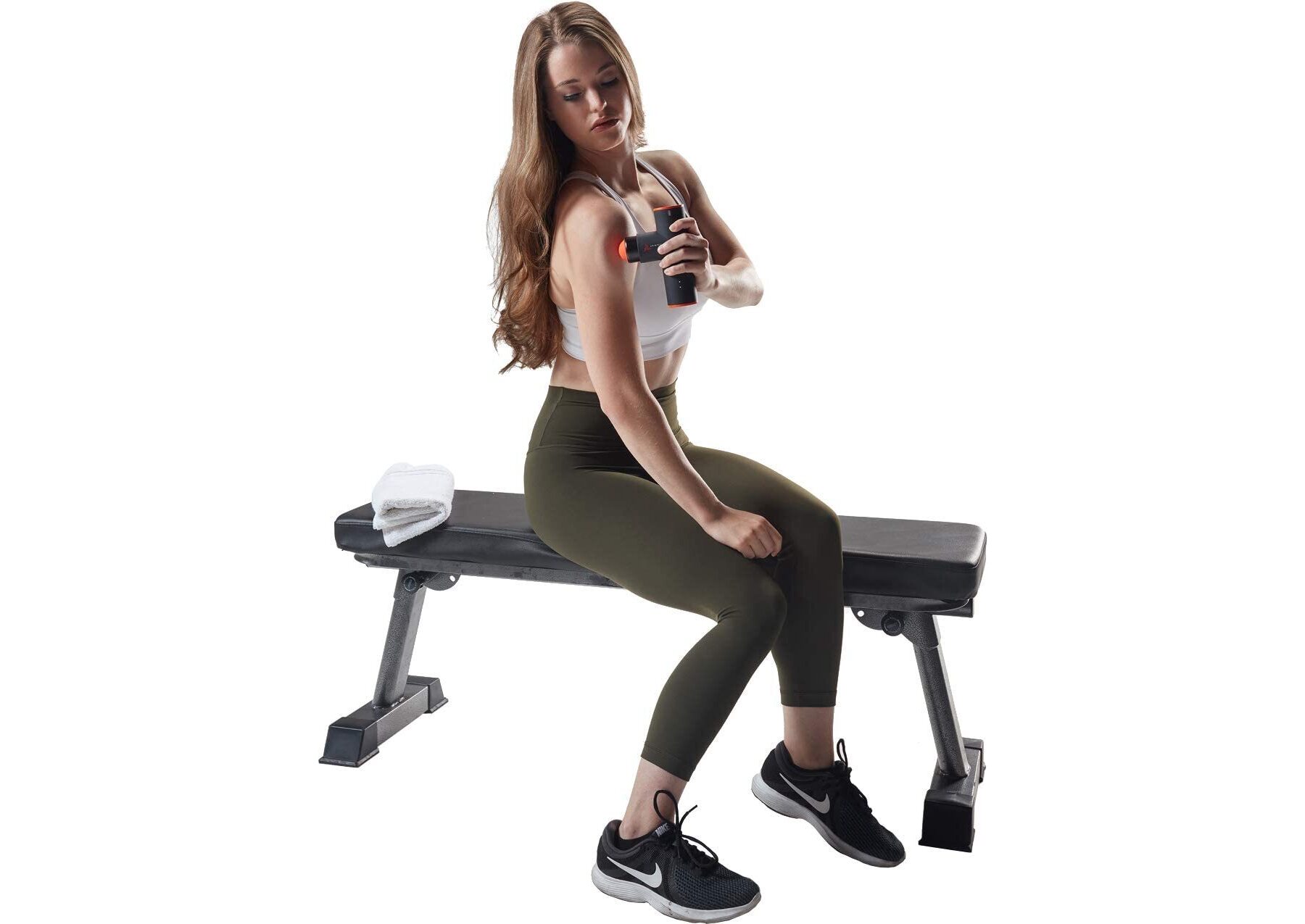 Your Guide to Buying a Mini Massage Gun
How massage guns work is easy to understand, but the problem is there are so many models out there that you can choose from. How do you know which one is best for you? To help you out, here are five considerations that I use whenever I decide to buy a new device.
How much is it?
Mini massage guns range from 100-400 AUD. Personally, if you're not that sensitive to the price, then you wouldn't mind spending $400 on a mini massage gun. However, if you're the opposite, then it's best to stick to massage guns that are not worth more than $200.
My reasoning behind this is that you're buying a small version of a massage gun; not a heavy-duty model. Remember, mini massage guns usually don't have the power and battery life that heavy-duty models do, so it only makes a lot of sense to not buy something that costs the same as their bigger versions.
How many attachment heads does it come with?
The number of attachment heads is important because it's better to buy a device that comes with the massage heads you need. Most of the time, mini massage guns have at least three attachment heads included in their package – one for the spine, for larger muscles, and for all-around use.
While it's better to choose a model that has at least four attachment heads, it still depends on you. If you don't need that many heads, then you don't need to choose one that has.
How many speed levels and RPMs does it have?
Speed levels and the percussion rate are important. These two features will give you an idea of how deep a massage the massage gun can give. The more speed levels and a higher RPM, the better.
The downside with mini massage guns is that they don't often have a lot of speed levels. Some don't even have any. I highly recommend that you choose one that has a few choices for speed levels because you'll need a variety of different muscles.
To add to that, if you're into strong massages, then you need to look for an RPM that is at least 2800. Some models have an RPM that reaches 3200 even if they're small.
Is it noisy?
The noise level is very important to me. Since I bring my mini massage gun to the gym and work, it should not be as loud as 40 decibels or more. If you're wondering how loud that sounds, imagine a louder vibration than your phone.
If you easily get annoyed with noise, then it's best to look for a massage gun that only makes a sound of fewer than 30 decibels. That way, it can be a low white noise that you hear in the background.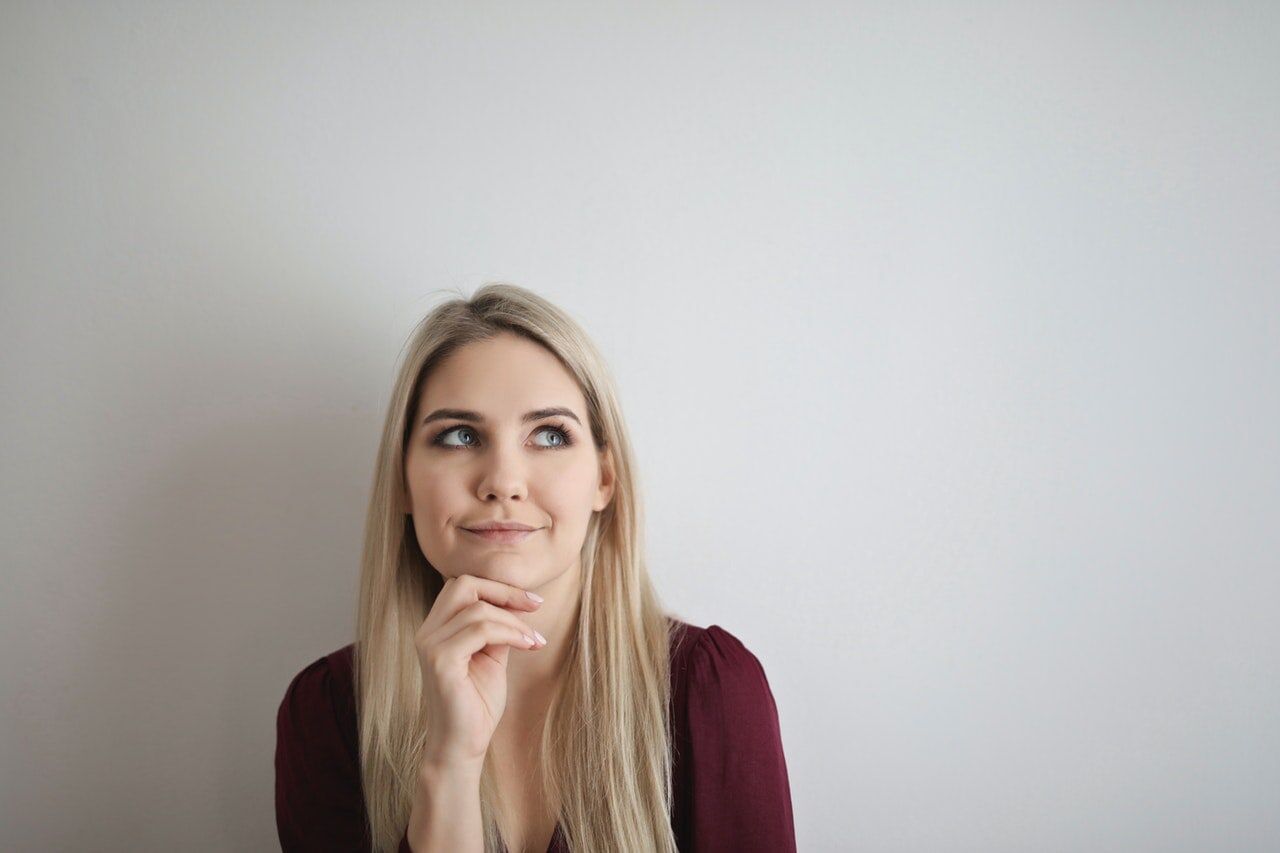 Why Should You Get a Mini Massage Gun?
Why should you buy a mini massage gun and not a regular massage gun? I get asked this a lot since I often convince my peers to buy a mini massage gun. Here are three reasons why you should buy one for yourself.
First, it's convenient for those who are always outdoors. If you frequent the gym or you often find yourself having back pain at work, then you need a massage gun.
A small massage gun will do because you're only looking for temporary relief here. You don't really need a large massage gun because it will make a lot of noise and will distract or annoy people near you.
Second is it's effective for muscle soreness. I'm not saying that you should forget massage therapy or rehab altogether, but regularly using a mini massage gun can help you ease the soreness that you feel after a workout or a long day in the same sitting position.
I have used a mini massage gun for these times and I can say that they help relieve the heaviness I feel on my shoulders and upper back.
Another reason why you need a mini massage gun is it's more affordable than their bigger versions. If you're new to the whole massage gun trend, then you will most probably want to try it out to see if it works for you.
A small massage gun is a good entry device for those who don't want to invest in an expensive massage tool just yet.
And lastly, massage guns help improve blood circulation. Because of the percussions produced by the massage head, your muscles will slowly loosen making it easier for blood to flow. This means that more oxygen and minerals can go to your muscles improving their overall function.
Overall, having a mini massage gun is very helpful for those who want instant muscle relief and are always on the go.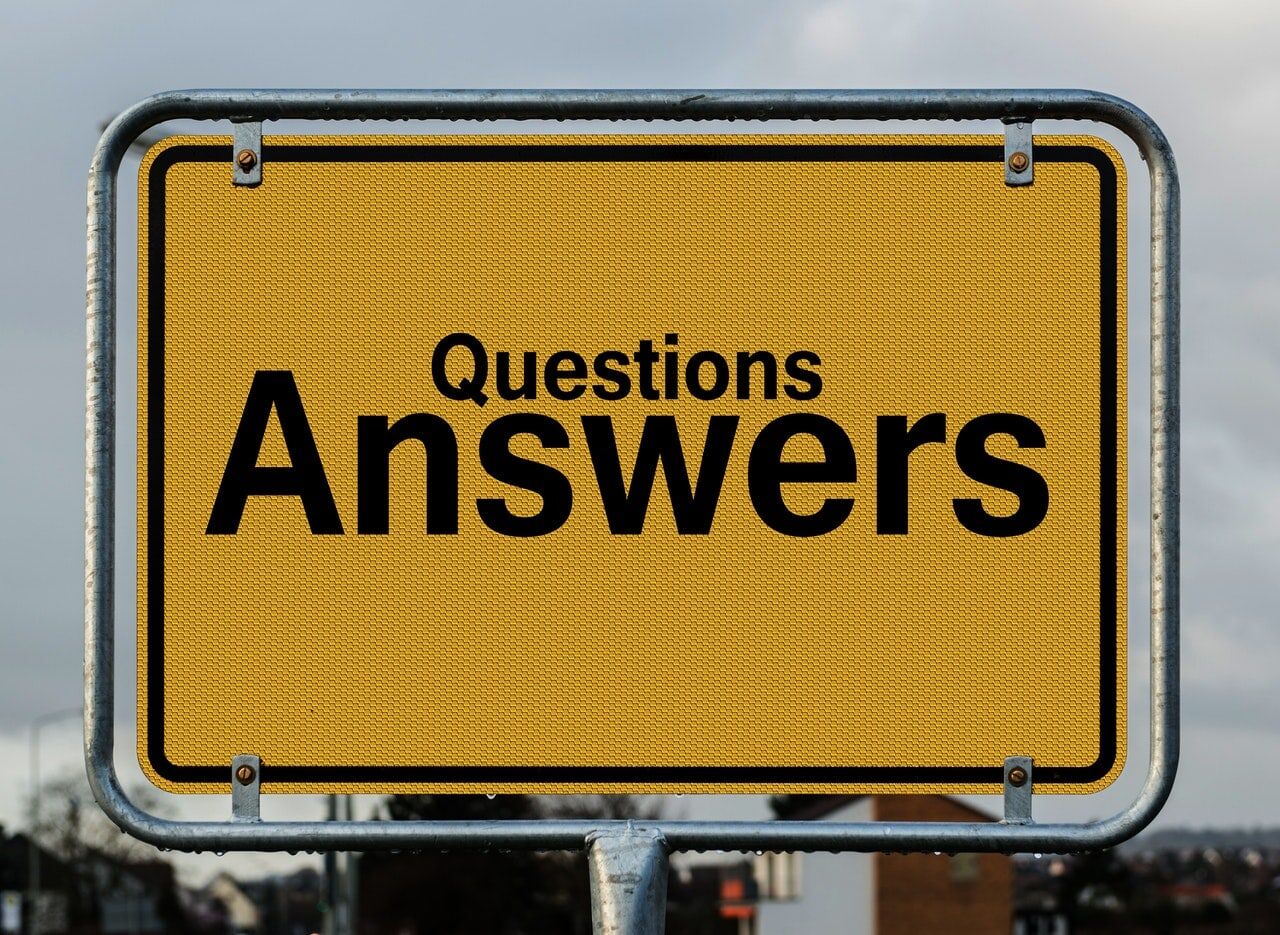 Frequently Asked Questions
1. How much does a mini massage gun cost?
A mini massage gun can cost from $100 to $400. This price range is relatively lower than that of bigger models for obvious reasons, but the $400 mini massage gun is almost as much as a regular massage gun.
There are many factors that affect the cost of a massage gun with the brand being one of them. More known and high-tier brands have a more expensive price simply because of the quality of the materials they use. Some are more expensive because they are made in far locations.
2. Can a massage gun replace massage therapy?
No, a massage gun is different from massage therapy for a lot of reasons which is why you can't replace one with the other. While a massage gun offers relief from muscle soreness and pains, it doesn't give a long-term improvement in your muscular system. That's for massage therapy alone.
Moreover, massage therapy is able to give more customised solutions to your injuries and problems. That's something a massage gun cannot do no matter how many speed levels it has.
At the end of the day, a massage gun can only give you temporary relief although it can help increase blood circulation when done consistently.
3. Is a massage gun effective?
A massage gun is effective regardless of the brand of the massage gun you're using. Of course, there are some speed levels and RPM rates that give you better muscle relaxation. Nonetheless, they all give some sort of relief and better blood circulation.
Keep in mind, though, that it is not effective for those who are expecting their muscle tears to improve. Massage guns are only effective in so far as soreness is concerned. Other than that, it can't help fix more serious muscular problems or injuries.
4. How long is the warranty for a massage gun?
Most of the mini massage guns I've used and seen online offer a 1-year warranty for some parts. However, there are some brands that offer a shorter warranty period ranging from 3-6 months, but this is not very common.
5. What massage head is used for back pain or neck pain?
There are at least three massage heads you can use to address back or neck pains. If the area you want to massage is around the spine, then use the fork-like massage head.
Another massage head you can use is the bullet-shaped one. It's used for deep massages especially when you want to get into that tensed upper back or lower back pressure points.
Lastly, you can use the plain ball-like massage head. This one is used for larger muscle groups. I also use it if I'm not into deep tissue massages on my back.
Bottom Line
Mini massage guns are not just a fad. They are very useful devices meant to lessen the tension you have in your muscles.
While it's not a substitute for massage therapy or physical therapy, it's a good complement to a home massage. If you think about it, it's a more affordable way to relax your muscles while increasing the blood flow to those areas.